I WILL ALWAYS LOVE YOU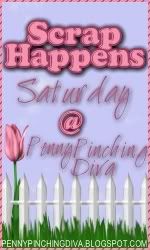 It's raining, it's pouring!
And I love it. I love the rain, and we are getting the after effects of the tropical storm from Florida. It has been raining nonstop since last night, and I have been enjoying every second of it. I don't know how the boys are feeling about the weather, seeing as they can't go outside and play, but later on I will bring out their art stuff and let them have at it. As for right now, I am enjoying the peace and quiet of the house, (all of the boys are napping), and the sound of the rain falling outside.
I don't really have much to talk about today. Nothing too special has happened today. So I guess I will jump straight into this weeks papercrafting project. I made this card for my fiance, and he loved it. I wanted to give him something special, and all of the cards that I read in the store said sweet things, but nothing applied to what I wanted to say to him. So I went home, and decided that instead of expressing my feelings in words, I would express it in pictures. A couple hours later, this is what I got: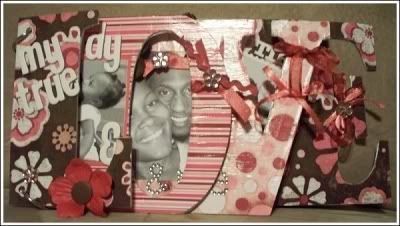 This is what the front of the card looks like. This is a chipboard word album by BoBunny that I purchased at my local Hobby Lobby for $3.99.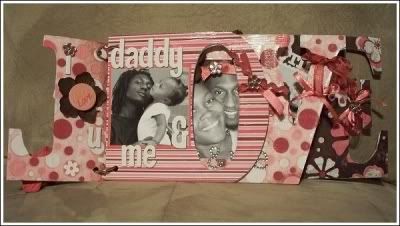 Here is a picture of some of the inside pages.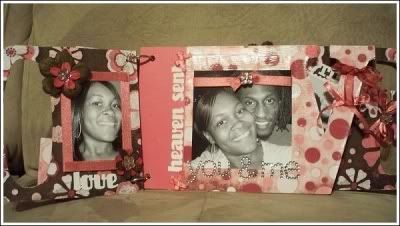 Here are some more pictures of the inside pages.
I am becoming a fan of decoupage. You can use this on so many different surfaces to make some really cute crafts. I grabbed a couple of the other word albums, and I plan on doing something with those in the next week or two. I think my next project will be designing some kind of card…