MINIATURE SCRAPBOOKING – COASTER ALBUM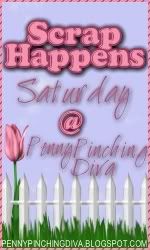 It has been a long day today, and I am
SO
tired. I wanted to sit down and tell y'all about my day, but at this moment, I can barely keep my eyes open. I always like to post my Saturday scrap blogs a little earlier in the day then this, but with today being a little more eventful then I had planned it to be, I really didn't have time. So I am going to just go ahead and jump into this weeks project. Tomorrow I promise to come back and be a little more detailed on this coaster album. These have become one of my favorite miniature albums to make, and they make really nice gifts. I call these coaster albums because they are made out of the cardboard coasters that you will find at most restaurants. I found them priced really low on the internet, so I ordered them in bulk and I have been scrapping them every since. You can make so many things out of these coasters, and of course I will show them to you as I make them.

Here is a close up of the album.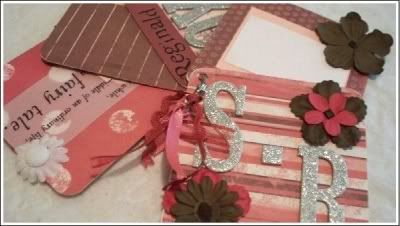 This is a more spread out view of the album.
Until tomorrow, take care.