MY EXPLOSION BOX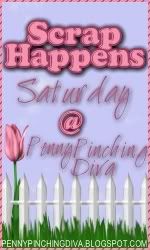 I know that this says it is suppose to be posted on Saturday, but yesturday my body just wasn't going to allow me to do anything that required me to either stand or sit up for more then ten minutes. After that, dizzyness set in and it was all over for me.
Today has been a fairly good day. I did a quick CVS run this morning, and then my fiance took me to my favorite Japanese resturant Fuji's, and I orderd the yummiest shrimp and scallop lunch, plus a California roll sushi appetizer. (I know that raw fish is not good for you while you are pregnant. That is why I got the cooked sushi roll instead. No harm, no foul.)
After that, I went to my mother's house to pick up the boys, and I have to say that my baby boy has hit a milestone. He is now crawling without assistance. Something that I thought I was ready for, but I'm really not. He is all over the place, and tomorrow I plan on going to Wal-Mart to buy some socket proctectors so he can't stick his little fingers into anything.
Anyways, yesturday I was experimenting with some of my leftover scrapbooking paper, and got a really cute Explosion Box. I have seen these done on other crafty blogs before, but they never turned out quite like I wanted them to. So with a little tweaking, I came up with something really nice. I am going to make my mother-in-law and grandmother-in-law one with pictures of the baby in it. They live all of the way in Florida, so they don't get to see him on a regular basis and I think that that will like these a lot.

This is what it looks like with the lid on.

This is what it looks like fanned out, or "exploded".
I have all kind of cardstock and paper scraps that I could put together to make a few of these.
Well, I guess I need to plan my menu for the upcoming week. (I know, such an exciting life I lead. lol)