NO BAKE SWEET POTATO CHEESECAKE
I like my desserts to be just like my meals, easy to make, quick to bake and delicious. So last night while I was looking through the cabinets, I saw that I had enough ingredients to make a cheesecake. Then I saw a can of sweet potatoes, and a thought came to me. I wonder what this would taste like in a cheese cake, and this is what I came up with…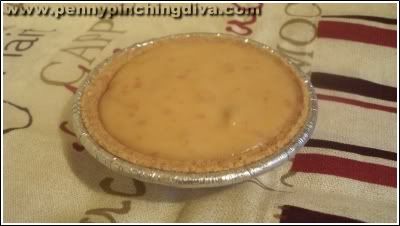 Ingredients:
can of sweet potatoes (drained)
14oz can of sweetened and condensed milk
8oz package of Philadelphia cream cheese
1 tsp of brown sugar
1 ready made graham cracker crust
Directions:
In a pot on medium low, heat the sweet potatoes, teaspoon of brown sugar and half a can of the sweetened and condensed milk. Stir occasionally and do not let it come to a boil. Reduce the heat if necessary.
Once the sweet potatoes are heated, take a fork and break up the chunks of sweet potatoes. (If you have a hand mixer, you can use it to complete this step. Make sure you leave some lumps in it though.)
Add the rest of the condensed milk and the cream cheese, (Add the cream cheese a little bit at a time.), stirring occasionally.
Once the cream cheese has melted, the mixture should be able to coat a spatula.
Remove your pot from the stove, add the mixture to the graham cracker crust and refrigerate for three hours.
And there you have it, an easy No Bake Sweet Potato Cheesecake!